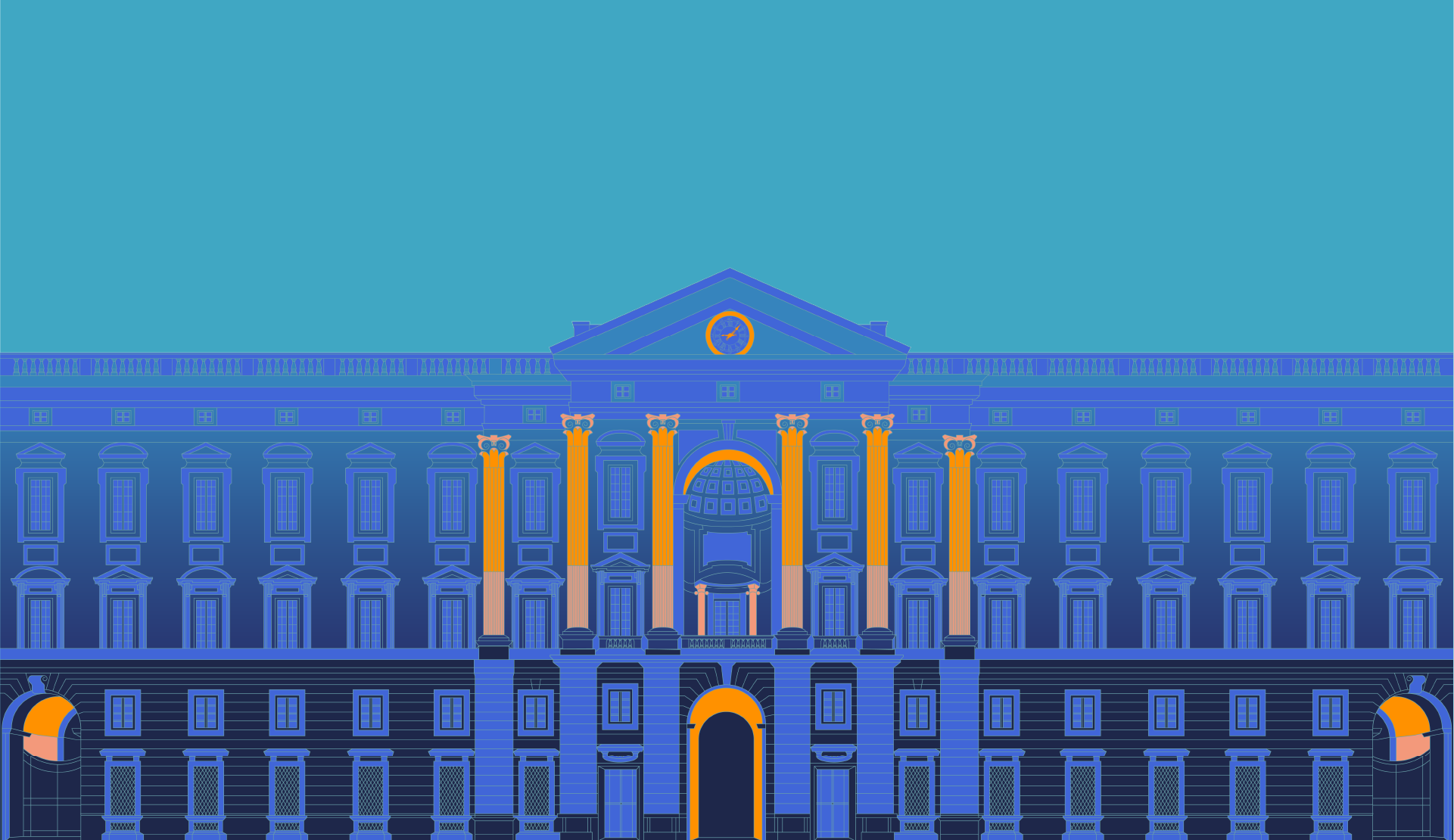 Great Music in Royal Palace of Caserta
Un'Estate da RE
2023 Edition
Welcome to the eighth edition of Un'Estate da RE, the festival that has become the must-see summer event at the Royal Palace of Caserta for all lovers of great music.
Un'Estate da Re is programmed and financed by the Campania Region (POC 2014-2020 funds), organized and promoted by Scabec – the regional company for the enhancement of cultural heritage – in collaboration with the Ministry of Culture, the Directorate of the Royal Palace of Caserta, the Municipality of Caserta and the Municipal Theater "Giuseppe Verdi" of Salerno, under the artistic direction of Maestro Antonio Marzullo.
In 1750 Charles of Bourbon decided to erect the Royal Palace as the ideal center of the new kingdom of Naples. The design for the majestic construction, destined to rival other European royal residences, was entrusted, after ups and downs, to architect Luigi Vanvitelli. 
The museum site, a UNESCO World Heritage Site since 1997, consists of the Royal Palace, the Royal Park, the San Silvestro's Oasis and the Carolino Aqueduct.

2023 is the commemorative year of the great Maestro's death in Caserta on 1 March 1773. The Royal Palace of Caserta, which is a Ministry of Culture Institute, in collaboration with the Municipality of Caserta, is the promoter of a comprehensive inter-institutional and inter-regional project that aims to give new impetus to the knowledge not only of Vanvitelli's history, but of the commitment and peculiarity of his language expressed both in the numerous works present on the national territory and in the international influence he had through his students.

The eighth edition of Un'Estate da RE will take place in the courtyards of the palace, which King Charles wanted to be all similar "because the union of things and symmetry enhance each other". From the intersections of the two arms in the central nucleus of the Palace, the Lower and Upper Vestibule, an oblique perspective opens onto the four rectangular courtyards, conceived as squares, open spaces for public use. Today, the Royal Palace of Caserta is reviving these spaces for "Un'Estate da Re" (A King's Summer), so that they can be "squares" of culture, places for sharing suggestions and knowledge.